Comprehensive Rebrand of UCP of South Central PA Leads to Increased Consumer Awareness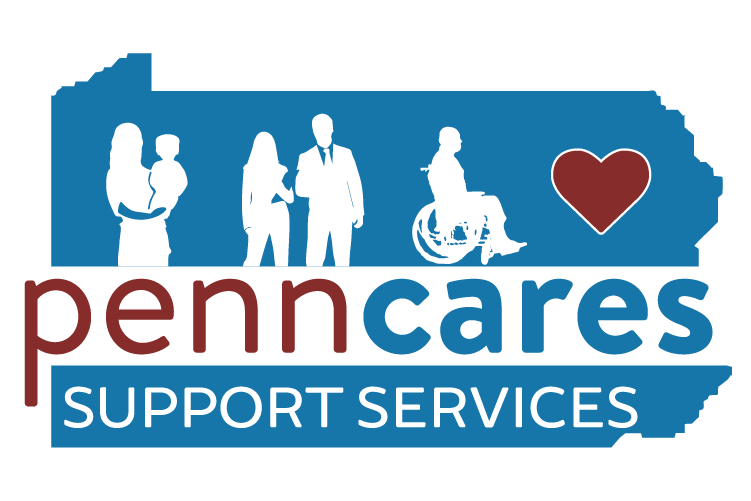 UCP of South Central PA, a company based in York, Pennsylvania offered traditional UCP children's programming, and health and human services for adults . While the company offered quality services, they were utilizing most of their operating cash to support ongoing agency operations. In 2016, the CEO of UCP of South Central PA came to XtraGlobex searching for a solution to that problem.
XtraGlobex first conducted a thorough analysis of the company to define areas of success and points of weakness. After engaging the board, employees, and consumers, asking for opinions of the company and the services being offered, we recognized that UCP of South Central PA had a major branding issue.
For over 30 years, UCP of South Central PA offered quality services to children and adults with cerebral palsy, but their services were also available to others with disabilities as well. However, the current name—United Cerebral Palsy of South  Central PA—implied that their services were only for those diagnosed with CP. That wasn't the case and it was costing the company potential clients and revenue. The UCP brand had become too diluted and as the company had grown in a different direction, a new brand was needed to establish recognition in the communities that they served.
The goal of rebranding and renaming UCP of South Central PA was to communicate the new organization, project the growth of existing services, and provide an overarching umbrella for future growth throughout the region. That is how the name PennCares originated.
However, XtraGlobex didn't just stop at changing the name. The company undertook a comprehensive 10-month rebranding initiative that reached every aspect of marketing and communications. The project started with detailed market research to establish the perfect name. 

Then, the build out began as we designed a new logo with sub brand logos, created a captivating tagline, and developed company-wide fonts and color schemes to be utilized in marketing materials to present a polished, brand focused look.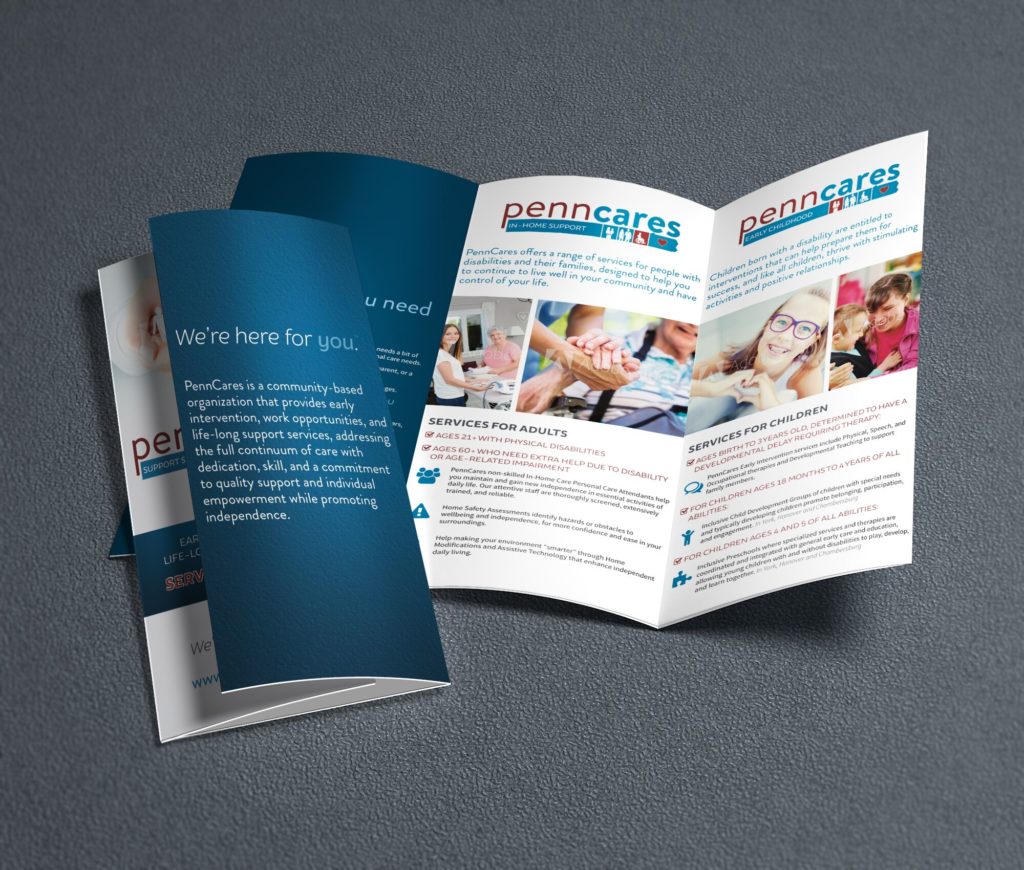 Our design team also developed and launched a new comprehensive website showcasing the new PennCares and its sub brands. In addition, the team at XtraGlobex also created print media, including office collateral like letterhead and business cards, three brochures, fact sheets, a comprehensive a branding guide, and signage.
To the left, you'll see an informative brochure for PennCares created by our marketing and communications team that specializes in print and digital marketing materials, as well as captivating Press Releases, blogs, and copywriting. 
As exciting as the new look and feel of PennCares was, a rebrand means little if the word doesn't get out to the community. That is why XtraGlobex also spearheaded the development and release of various Press Releases to announce the launch of PennCares. To the right, you will see a copy of the Press Release that went out to various media outlets throughout the state of Pennsylvania to announce the launch of PennCares.
In addition, we also organized several events —both internally and throughout the community—to put the new brand of PennCares in front of the employees and consumers throughout the area.
As a result of the rebranding initiative, PennCares now has a customer-friendly brand that creates increased consumer awareness. If your company is looking for a comprehensive rebrand, contact XtraGlobex, Inc. today!
Where to Find Us
1700 Market Street
Suite 1005
Philadelphia, PA 19103