Proactive Approach to Managed Care Makes All the Difference

In an ever-changing healthcare industry, the ability to proactively adapt to impending change is essential. Not only can being proactive have a massive positive impact on your company's bottom line, but it can actually be the difference between thriving in business and fading into the background.
 A perfect example of this concept is Voices for Independence (VFI)—a provider dedicated to creating a service delivery system that empowers people with disabilities to take control of their lives—and their response to managed care.
Managed care is a system in which health insurance companies' contract with specific healthcare providers to reduce the cost of services for their members. Under this payment model, insurance companies and providers—physician, nurses, surgeons, hospitals, specialists, etc.—enter a legal contract in which the provider agrees to provide services at reduced costs. In exchange, insurance companies limit their member options to those providers who signed contracts.
While managed care has been around since the 1970s when the Health Maintenance Organization Act of 1973 was enacted, in 2018 there was a significant shift as the industry turned to Managed Care Organizations (MCOs). VFI knew the change was coming and that it would be an immediate threat to their company and current business model.
Instead of waiting until the changes rolled out in 2018, VFI decided to be proactive. They contacted XtraGlobex immediately for a top-to-bottom analysis of their company to see how they could prepare for the shift to MCOs. Throughout the entire process, XtraGlobex served as a consultant, working with VFI to help them understand managed care and how their business could best adapt.
What was unique about the VFI case, was their willingness to go "all in." Changes weren't just made at the highest levels of business and left to trickle down. Instead, they made changes across the entire business and enlisted every employee in the process. It was important for every employee to understand managed care and why the changes were important. That employee buy-in from top to bottom is what made the process run smoothly.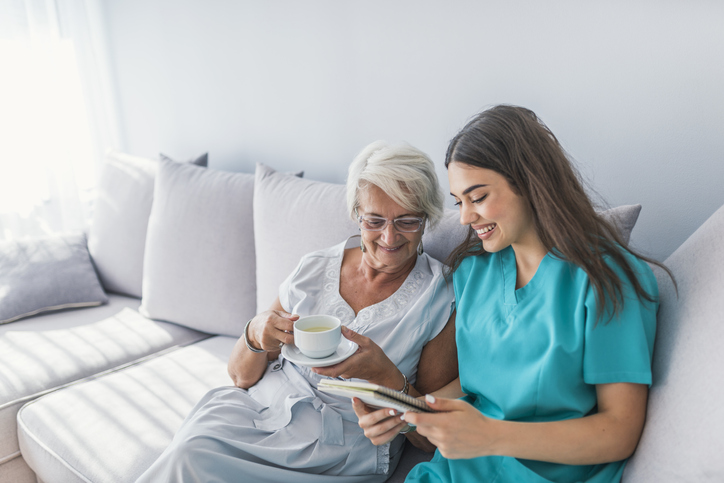 One aspect of the project where XtraGlobex helped, was through process mapping. VFI went to the various lines of business and asked how the work was done to get a better understanding of everything involved. Taking this information, XtraGlobex assisted VFI in process mapping every line of business. Together, we identified all of the steps and activities that certain services required, which not only provided a firm idea of the costs involved but also helped identify ways to refine processes to make them more efficient and effective.
In addition to working through their current business processes to get an accurate depiction of costs and avenues for improvement, VFI also needed to be proactive in establishing relationships with MCOs. It was important to present the business as organized, efficient, and able to provide quality services. XtraGlobex facilitated these early interactions between the three major MCOs and Voices for Independence, maintaining a guiding hand all the way through the negotiation and contract phase.
The key takeaway from this case study is that it's essential to anticipate change and take a proactive stance when you can still impact the outcome. That's what VFI did in the case of upcoming industry changes and it put their business in fantastic standing moving forward.
As a result of their due diligence and partnership with XtraGlobex, when managed care rolled out in 2018, they had already negotiated and secured value based payment contracts as a preferred provider with all three major MCOs. They were also able to negotiate a bonus value based payment structure that rewarded them for efficiency and effectiveness. Looking at just one segment of their business—nursing home transitions—they're expecting to increase the volume of nursing home transitions by 15% as a result of their proactive steps to prepare for managed care. Without taking a proactive approach from the start, that number would be far lower or perhaps even negative as other companies who negotiated contracts saw their business grow instead.
Again, this case study underlines the clear importance of being proactive in the face of impending changes. If you are anticipating a change in your industry and want to take proactive steps to prepare, contact XtraGlobex today!
Where to Find Us
1700 Market Street
Suite 1005
Philadelphia, PA 19103