Is Telehealth the TSA of COVID-19?
For those of you who know me personally, you know that being an optimist is my downfall. In times of crisis, the ability to look forward to the forthcoming changes can be challenging.  Mandy, my co-author brings her creativity and technology-savvy perspective to our discussions. Together, we look ahead to the elements we want learn from.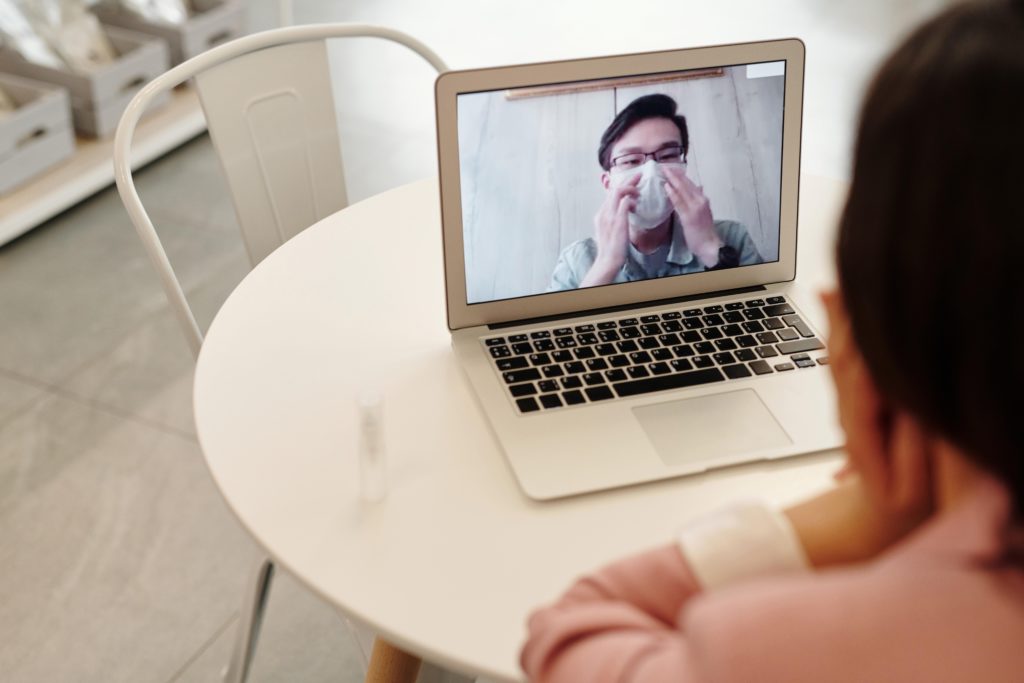 Our starting point for this blog was the major change that came out of 9/11.  We jointly concluded that technology changed significantly because of that crisis. We also saw the TSA in our airports as one of the manifestations of the change.  So, could telehealth be the TSA of the COVID-19 health emergency?
Innovation is the lifeblood of healthcare. Medicine is being developed, processes are improving, and care is becoming more accessible. There is no better example of that than in telehealth. With COVID-19 telling people to stay home, those in need have been able to turn to telehealth to receive the services they need. According to the American Telemedicine Association (ATA), four out of every five US states have moved to improve telehealth coverage or reimbursement over the past two years.
Telehealth is defined by healthit.gov as "the use of electronic information and telecommunications technologies to support long-distance clinical health care, patient and professional health-related education, public health and health administration. Technologies include videoconferencing, the internet, store-and-forward imaging, streaming media, and terrestrial and wireless communications." Telehealth has obvious physical positives such as providing a needed prescription, but it also has a strong mental health pull, allowing for consumers to get much-needed mental care during stressful times. There are multiple companies jumping ahead of this curve and we have seen how successful their models can be.
On April 30th, CMS launched a round of sweeping changes in response to the crisis including expansion in Telehealth in Medicare. The new policies include waiving limitations of who can offer telehealth services, the ability for hospitals to bill for services not in the physical building such as counseling and therapy services, and increased payments for telephone visits to match payment for similar outpatient visits. As mandated under the CARES Act, the changes will also benefit Medicare rural health clinics so that underserved consumers have higher access to care.

We can see many positives to telehealth, including the advancement of new business models, improvement in patient engagement, higher access to care, increased revenue for practices, reduction in overhead, and lower patient costs. We see some examples of this with current products, such as LiveCare's Link+, a smart home hub that integrates all medical devices in the patient's home by using touch-free synching.  Another example is Reliq Health Technologies' iUGO CARE, a Remote Patient Monitoring, Telemedicine, and Care Coordination to home care agencies and Accountable Care Organizations (ACOs) providing care for patients in their homes. Their technology can track, communicate, engage, collect vitals, and do virtual visits from their smart phones. These types of technologies allow aging consumers to stay home longer, reducing the need for them to be moved into facilities, and allow them to maintain a higher quality of life.
The COVID-19 public health emergency has provided an environment where forward thinking organizations that have already invested in technologies could make great use of these foundations. With consumers staying home, healthcare needs to come to them if possible. Mozzaz built an Outbreak Management tool specifically to connect comprehensive care virtually. The tool can track symptoms, provide a COVID assessment, and has integrated telehealth capabilities.
Even large health plans had moved in this direction. We saw Highmark Delaware and Highmark Health Options implement a new online tool called "Aunt Bertha" that has the core of a telehealth solution. Aunt Bertha is designed to serve as a referral tool for urgent needs such as food, housing, and transport and is available to all members and patients served in Delaware, Pennsylvania, West Virginia, and nationally. Todd Graham, president of Highmark Health Options, stated, "We expect Aunt Bertha to be a welcome tool and resource to assist those in need in a very impactful and effective manner." This tool allows users to access social services in their own neighborhoods, for nonprofits to coordinate their efforts, and for healthcare providers to integrate social care into their work. For more information visit www.auntbertha.com.
Mental health is increasingly a huge concern in our society, and it is aggravated when consumers are isolated at home. Telehealth has provided an opportunity for treatment to go beyond the current crisis. Behavior Health Specialists in Norfolk   have expanded their offerings with the GoToMeeting app and now have more than 100 clients receiving services, including group therapy. They're now considering how to expand these same offerings post-pandemic. "I think it's going to be a new normal, but it's going to be great," Dr. Connie Petersen said of what the mental health landscape will look like after COVID-19 restrictions are lifted. "We're going to have different ways of how we socialize with people that are going to help us be connected in a better way. That's my hope for all of this." See the full article from Norfolk Daily News here.
While the pros outweigh the cons when it comes to telehealth, it's important to understand the disadvantages. Some of the barriers that present challenges include: both homes and hospitals having strong and reliable broadband or Wi-Fi connections, connecting physicians who are licensed correctly (per state, for example) can be complex, and privacy that falls under HIPAA guidelines. These barriers are relatively low considering the advantages to telehealth, but they need to be considered as we move forward.
The core of our blogs is Value Based Payments, so we felt it was important to connect Telehealth and VBP. In the roll out of value-based programs that focus on patient outcomes, health systems and health plans that use telehealth in a proactive way could allow consumers who are facing transitions in care to get the care they need early. By using telehealth as a proactive measure, we can stop reacting to health issues and start offering a higher level of care at a lower cost. It also allows for credible documentation that can be used in future in-person visits. Incorporating an informed strategy allows for higher access, lower cost, and low acuity patient care, achieving value-based success.
Advocate's Perspective: With the average Medicare patient seeing two primary care and five specialists a year, the current model of one-to-one is unsustainable and quickly becoming impossible. With technologies from companies like Mozazz, Reliq, and LiveCare, we are seeing solutions to this issue. The "One-to-Many" model allows consumers to gain much-needed access to physicians while also using technology to have more and up-to-date information on chronic patients. As we move forward, telehealth will be in the forefront of healthcare technology and for good reason. The improved consumer access is the significant initial benefit, but we also can never give up on social integration in the name of efficiency.
Onward!
Fady Sahhar & Mandy Sahhar
Get even more insights on Linkedin & Twitter
Subscribe here to receive the blogs straight to your inbox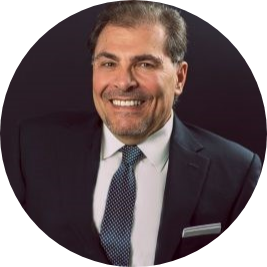 Fady Sahhar brings over 30 years of senior management experience working with major multinational companies including Sara Lee, Mobil Oil, Tenneco Packaging, Pactiv, Progressive Insurance, Transitions Optical, PPG Industries and Essilor (France).
His corporate responsibilities included new product development, strategic planning, marketing management, and global sales. He has developed a number of global communications networks, launched products in over 45 countries, and managed a number of branded patented products.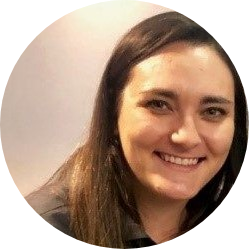 Mandy Sahhar provides experience in digital marketing, event management, and business development. Her background has allowed her to get in on the ground floor of marketing efforts including website design, content marketing, and trade show planning. Through her modern approach, she focuses on bringing businesses into the new digital age of marketing through unique approaches and focused content creation. With a passion for communications, she can bring a fresh perspective to an ever-changing industry. Mandy has an MBA with a marketing concentration from Canisius College.
Where to Find Us
525 Route 73 North, Ste 104
Marlton, NJ 08053