Break Through Value Based Payments
Looking at States' Managed Care Programs: Arkansas and Wisconsin
This week's blog will break down the Arkansas and Wisconsin I/DD managed care programs. We have covered four states in past blogs including Iowa, Tennessee, Kansas, and Texas. We decided to do these deep dives since every one of the ten states that have tried, are approaching managed care for the I/DD population differently. As of 2019, there were 229,817 Medicaid consumers with an intellectual/developmental disability (I/DD) enrolled in Medicaid-managed longterm services and supports (MLTSS) programs.The need for care for this population is growing, and Managed Care Organizations' (MCOs) limited experience is showing as time rolls on.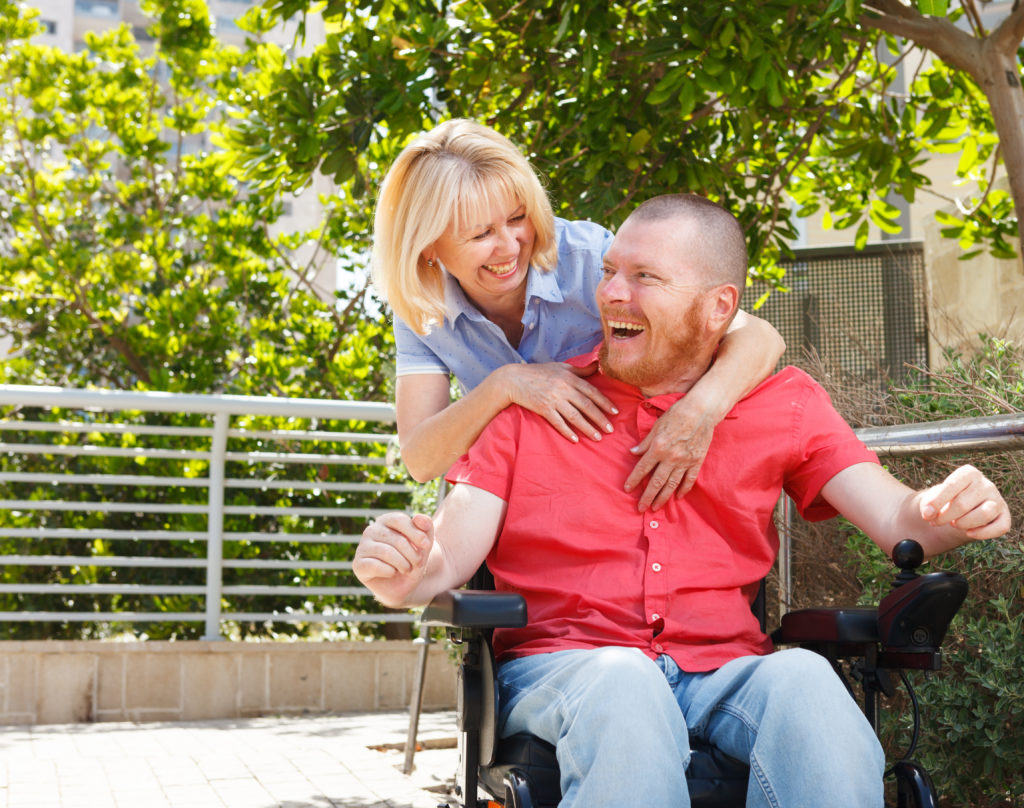 As in the last two blogs, we relied on the incredible research done in the 2018 Ancor White Paper.
Arkansas did a state analysis in 2015 and discovered that 74% of Medicaid claims were for the aged, blind, and disabled population. Of the approximately 2,900 individuals on the I/DD waiver list, 2,640 accounted for $32 million in Medicaid costs. On top of that, supportive living accounted for 96% of spending for the I/DD community. Arkansas passed the enabling legislation, Act 775, for its new program in March of 2017. The program, Provider-led Arkansas Shared Shavings Entity (PASSE), consists of entities that must contain (51%) provider ownership, making them the only provider led/owned integrated managed care model for people with I/DD in the U.S.
As consumers need services, they are assigned to a PASSE based on an assessment that indicates the level of care they need and the PASSE is responsible for the full integrated care for all beneficiaries they are assigned. Once the consumer is assigned a Care Coordinator, a Person-Centered Service Plan (PCSP) is developed and a monthly meeting is set. The Arkansas Department of Health Services (DHS) rolled this out in two phases, the first in February of 2018. It appled to about 46,000 members and employed a fee-for-service (FFS) model. The second occurred in March 2019, where PASSEs assumed full risk and would handle all billing, rather than processing billing through the state's Medicaid billing agency.
The goal of the PASSE program, according to the DHS website, is to improve the health of consumers who need specialized care, to link providers of physical and behavioral health, to coordinate care, allow flexibility, increase number of providers, and of course, reduce costs. Act 775 had a main goal to control and reduce "excessive and unnecessary costs." Major concerns have been raised that the only way to realize these savings is through cuts which could ultimately leave consumers out of integrated community settings and pushed into more segregated service settings.
There are three PASSEs currently: Arkansas Total Care, Empower Healthcare Solutions, and Summit Community Care. So far, there have been challenges getting the promised care to the community that needs it most. According to the 2018 Ancor report, "Since PASSE attributions began, providers report concerns based on feedback that families have been told that their current primary care provider was not in their PASSE and as a result they would need to educate the primary care provider on the need to join the network or to find a different primary care provider."
Also, with Phase 1 and Phase 2 being launched so close together, kinks were not worked through before more challenges were added on. Additionally, providers worry that all the assessments will not be completed within the structured timeline, resulting in delays in access to care. Recent articles and news stories also support these concerns with parents struggling to get clear answers on care for the I/DD child, forcing parents to pay for medications out of pocket. All of these issues have resulted in PASSE entities exiting the market. With five eligible, there are only three left to shoulder all of the consumers.
Wisconsin beat many states by creating Family Care, an MLTSS program for older adults, people with physical disabilities and people with I/DD in 1998. The Family Care program is operated by a county-based program supported by regional MCOs responsible for LTSS. They use state-specific regional non-profit MCOs that grew out of county-based entities. Since its slow roll out has proven successful, the entire state now has Family Care available with the addition of large multi-state MCO's to manage acute and primary care for individuals on Medicaid, including those with I/DD. As of November 2019, Family Care had 49,932 people enrolled in its 72 counties with 22,993 being I/DD consumers.
The goals of Family Care, according to the Wisconsin Department of Health Services website, are to offer people a choice of services and support, to improve access to services, to improve the quality of the care being offered, and of course, create cost-effective long-term care. Another major goal was to eliminate wait lists, which was promised to be completed by 2021. The state has also implemented a program within Family Care that helps this community. "Include, Respect, I Self-Direct" (IRIS) is a self-directed program for frail elders and adults with disabilities that gives them the ability to make their own decisions about their care through Medicaid.
The results, like many other states, are mixed. Since the roll out has been slow over many years, the state has had the capacity and resources to support each county and the providers can learn from other county rollouts. One of the large drawbacks, though, is the state has not negotiated with the MCOs, so each provider is required to negotiate reimbursement rates. Now that the entire state is covered, providers are moving toward uniform contracts that limit rate changes. Since previous rates were capitated and the population and their needs are growing, providers are worried that breadth of services needed won't be addressed, thus affecting the quality of life for I/DD consumers.
Wisconsin is considered to be one of the more successful programs to date. After reviewing multiple states, the key to their success seems to lie in time. Giving themselves time to roll out each county slowly, learning from their mistakes, and providing resources is a unique luxury most states haven't allowed themselves.  Wisconsin has also allowed their consumers more freedoms with programs like IRIS that offer the access and flexibility they set out as a main goal. (See a great article by StarTribune on the success of IRIS here).
These two states are very different in their approach to getting the increasingly needy I/DD population access to MLTSS care. Arkansas is very new to managed care for this population and has thus run into major implementation issues. Wisconsin has been slowly introducing care for more than a decade, having much more success as time has rolled on. That being said, both still have uncertainties and time will tell as to which is more successful.
Advocate's perspective:
Time. Money. Innovation. Integration. Arkansas and Wisconsin took very different approaches in the design and rollout of their I/DD Managed Care programs. Time allowed Wisconsin to involve local government in the rollout, steadily and methodically moving to cover the whole state. This approach was less drastic, but resulted in inconsistencies, small programs driving innovation, and a slower path to integration. On the other hand, Arkansas started with the innovation of provider-led and owned networks, providing instant integration, but also resulting in growing pains. Savings associated with slower rollout are not as readily evident.
As a consumer, I value the consistency and innovation; provider-led networks offer a greater level of assurance that direct consumer needs will be met. I value the ability to leverage integration to improve access to services. BUT I also realize that it takes time to implement any roll out.  Advocates want the benefits of access to care, innovation and integration, but let's do it methodically rather than by ripping off the band aid.
Onward!
Fady Sahhar and Mandy Sahhar
Get even more insights on Linkedin & Twitter
Subscribe here to receive the blogs straight to your inbox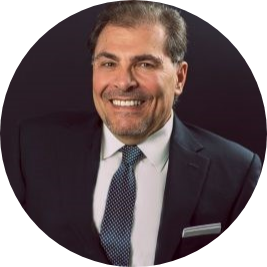 Fady Sahhar brings over 30 years of senior management experience working with major multinational companies including Sara Lee, Mobil Oil, Tenneco Packaging, Pactiv, Progressive Insurance, Transitions Optical, PPG Industries and Essilor (France).
His corporate responsibilities included new product development, strategic planning, marketing management, and global sales. He has developed a number of global communications networks, launched products in over 45 countries, and managed a number of branded patented products.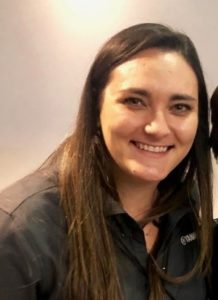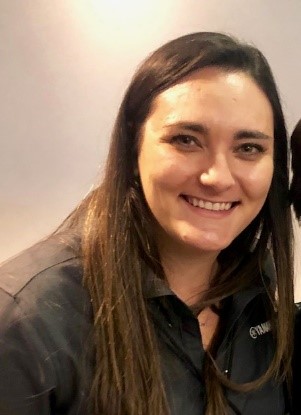 Mandy Sahhar provides experience in digital marketing, event management, and business development. Her background has allowed her to get in on the ground floor of marketing efforts including website design, content marketing, and trade show planning. Through her modern approach, she focuses on bringing businesses into the new digital age of marketing through unique approaches and focused content creation. With a passion for communications, she can bring a fresh perspective to an ever-changing industry. Mandy has an MBA with a marketing concentration from Canisius College.