The National Council on Independent Living (NCIL) advances independent living and the rights of people with disabilities. NCIL envisions a world in which people with disabilities are valued equally and participate fully.
This week, the NCIL provided updates on the House of Representatives Continuing Resolution, the COVID-19 Relief Bill, and the SCOTUS.
Continuing Resolution
As we sent out on September 24, the House passed a Continuing Resolution (CR) to extend federal funding through December 11. On September 30, the Senate passed the bill, and the President signed it very early October 1. The government is now funded through December 11, before which point Congress will have to negotiate a longer-term spending deal or decide to pass another CR.
Most programs, including the Independent Living program, are level funded. this means they will be funded at the same level as their Fiscal Year (FY) 2020 levels. The IL program was funded at $116,183,000 ($25,387,000 for Part B; $90,805,000 for Part C) for 2020. The final package also included the very short-term extension of the Money Follows the Person program and Spousal Impoverishment protections (which were set to expire on November 30, 2020, and now expire on December 11, 2020).
House COVID-19 Relief Bill
Last week, the House of Representatives passed a revised version of their HEROES Act, which is being called HEROES 2.0. HEROES 2.0 is a scaled-back version of the original bill, and while it does not address all of the disability community's needs, it includes many important things we have been advocating for, including targeted funding for home and community based services (HCBS); additional Medicaid funding (through a 14% FMAP bump); significant housing funding and a 12-month eviction moratorium; additional funding for ACL; and funding for the US Postal Service.


We do not expect the Senate to pass this bill, and at this time House and Senate negotiations have stalled. That said, the House and the White House have still been negotiating – but there are several sticking points, and it is unclear whether a compromise will be reached. It is also unclear how the President's COVID-19 diagnosis will impact these negotiations. House members have returned home to their districts but House leadership has said members may be called back for a vote if an agreement is reached.
Supreme Court of the United States (SCOTUS)
Judge Amy Coney Barrett has been nominated to fill Justice Ruth Bader Ginsburg's vacant seat on the United States Supreme Court. Senate Majority Leader Mitch McConnell has stated that the Senate will hastily move forward with her confirmation hearings in two weeks, with a vote planned shortly after. Even with the recent COVID-19 diagnoses of the President and several Senators, Leader McConnell has stated that he intends to stick to the same timeline.
Judge Barrett has a history of decisions that have harmed the disability community, and her appointment to the US Supreme Court would bring immeasurable harm to our community. NCIL recently joined a group of national, state, and local organizations (including several CILs) in sending a
letter to Senate leadership opposing the nomination of Judge Barrett (PDF)
. We have been working with these organizations and others to urge the Senate to reject Judge Barrett's nomination. We will continue to do so and will send out more information to you – including information about how you can help fight Judge Barrett's confirmation – as this fight continues.
Get even more insights on Linkedin & Twitter
Subscribe here to receive our blogs straight to your inbox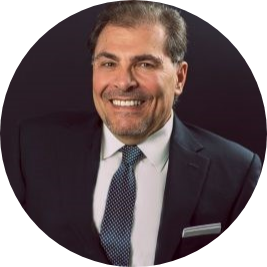 Fady Sahhar brings over 30 years of senior management experience working with major multinational companies including Sara Lee, Mobil Oil, Tenneco Packaging, Pactiv, Progressive Insurance, Transitions Optical, PPG Industries and Essilor (France).
His corporate responsibilities included new product development, strategic planning, marketing management, and global sales. He has developed a number of global communications networks, launched products in over 45 countries, and managed a number of branded patented products.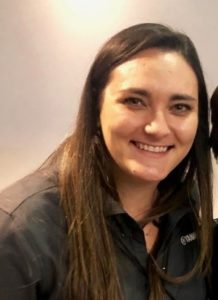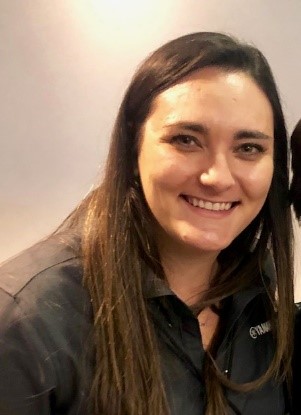 Mandy Sahhar provides experience in digital marketing, event management, and business development. Her background has allowed her to get in on the ground floor of marketing efforts including website design, content marketing, and trade show planning. Through her modern approach, she focuses on bringing businesses into the new digital age of marketing through unique approaches and focused content creation. With a passion for communications, she can bring a fresh perspective to an ever-changing industry. Mandy has an MBA with a marketing concentration from Canisius College.