RCPSO Announces Innovative Employment First Initiative with PA Health and Wellness
A major initiative to support disabled individuals in their pursuit of meaningful community employment
HARRISBURG (November 16, 2018) — The Rehabilitation and Community Providers Services Organization (RCPSO) today announced a major initiative to support disabled individuals in their pursuit of meaningful community employment.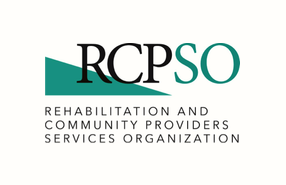 RCPSO is partnering with PA Heath & Wellness (PHW) to offer employment services throughout the Southwest PA Community HealthChoices (CHC) Region. CHC is a state program administered through the Department of Human Services (DHS) for Managed Long Term Services and Supports (MLTSS) and went live in January 2018.
"Pennsylvania is an Employment First state, noted Richard S. Edley, PhD, President and CEO of RCPSO. "Our providers have been actively working with participants in all areas of funding to be engaged in meaningful community employment and participation.
PHW is the first of the CHC managed care organizations to offer this comprehensive employment approach.
"It is significant that PHW is the first CHC MCO to offer this in a comprehensive region-wide manner and in a partnership with the providers of these services," added Edley. "Our partnership with PHW offers individuals a range of community employment opportunities that they did not have access to historically."
The Community HealthChoices program was developed by the commonwealth and championed by Governor Wolf to support older Pennsylvanians and individuals with disabilities living in the community, giving them the opportunity to spend more time with their families, be part of a neighborhood, and to experience an overall better quality of life. Integral to community living is employment and the opportunity to work.
The specific services that will now be available to CHC participants through PHW and RCPSO include:
• Job Finding
• Job Coaching
• Employment Skills Development
• Career Assessment
• Benefits Counseling
PHW and RCPSO intend to offer these services immediately, as well as begin a process of community education on access to, and benefits of, these services. Individuals interested in these employment initiatives are encouraged to contact Fady Sahhar.
About the Rehabilitation and Community Providers Services Organization (RCPSO): RCPSO is a managed care services organization owned by provider organizations throughout Pennsylvania. RCPSO has developed numerous products for MLTSS and CHC. It is a spin-off company from the Rehabilitation and Community Providers Association (RCPA). With well over 300 members, RCPA is among the largest and most diverse state health and human services trade associations in the nation. RCPA provider members offer mental health, drug and alcohol, intellectual and developmental disabilities, children's, brain injury, medical rehabilitation, and physical disabilities and aging services, through all settings and levels of care. Visit www.paproviders.org for more information.
About Pennsylvania Health and Wellness (PHW): Established to deliver quality healthcare in the state of Pennsylvania through local, regional and community-based resources, PA Health & Wellness is a Managed Care Organization and subsidiary of Centene Corporation (Centene). PA Health & Wellness exists to improve the health of its beneficiaries through focused, compassionate and coordinated care. Our approach is based on the core belief that quality healthcare is best delivered locally. Visit www.pahealthwellness.com for more information.
CONTACT:
Sharon Militello, Director of Communications 717-364-3280 smilitello@paproviders.org
Jay Pagni, PA Health & Wellness 717-551-8041 jay.a.pagni@pahealthwellness.com
Get even more insights on Linkedin & Twitter
Subscribe here to receive the blogs straight to your inbox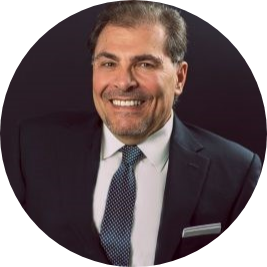 XtraGlobex, Inc. provides strategy, analytics and communications services to organizations specializing in healthcare, community-based and professional organizations serving the Medicare and Medicaid populations and Long Term Services and Supports. The company is grounded in a legacy of advocacy for Independent Living and Consumer Self-determination. Founded in 2001, XtraGlobex has offices in Philadelphia, PA and Marlton, NJ and works with clients throughout the US and Canada. Learn how XtraGlobex creates Exceptional and Sustainable Competitive advantage, turning existing challenges into positive solutions and future hurdles into launchpads for growth. Visit www.XtraGlobex.com and read our multi-part blog series "Break Through Value-Based Payments."