Tips for Maintaining Your Mental Health Amidst the COVID-19 Pandemic
1 in 5 people experience a mental illness throughout their lifetime, but almost everyone faces challenges that impact mental health. The Coronavirus has disrupted our lives and changed our way of living and interacting, causing a "high prevalence" of mental distress in countries across the globe.
According to a recent Kaiser Family Foundation survey, 19% of respondents said the current COVID-19 crisis has had a major impact on their mental health.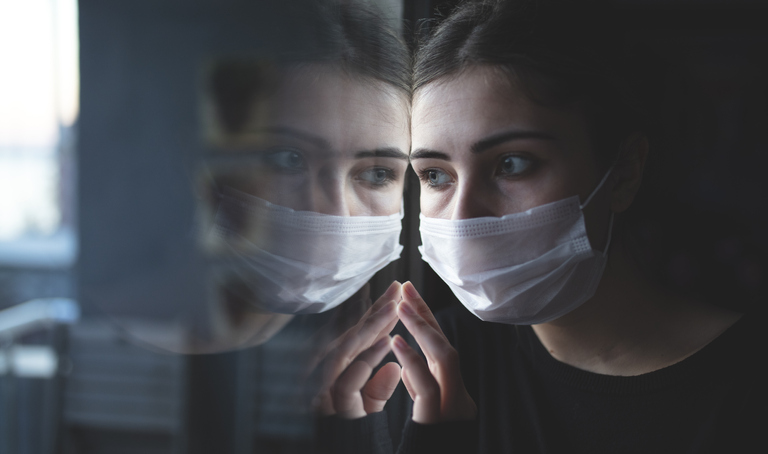 The physical isolation caused by social distancing has taken an obvious toll on many Americas, which is only compounded by fears over the illness, job loss, and financial hardship. Due to this, Karestan Koenen, professor of psychiatric epidemiology at Harvard's T.H. Chan School of Public Health, worries about rising rates of the mental illnesses most closely linked to those types of personal catastrophes: depression and anxiety.
Mental health is something that should always be taken seriously, and with May being Mental Health Month, it's the perfect time to take a good look at and focus on your own mental health. If you are struggling to cope during the Coronavirus pandemic, the resources listed below are designed to provide relevant information, help you learn how to cope, and offer emotional support services.
Centers for Disease Control and Prevention: Mental Health and Coping During COVID-19
The outbreak of coronavirus disease 2019 (COVID-19) may be stressful for people. Fear and anxiety about a disease can be overwhelming and cause strong emotions in adults and children. Coping with stress will make you, the people you care about, and your community stronger.
Link: https://www.cdc.gov/coronavirus/2019-ncov/daily-life-coping/managing-stress-anxiety.html
National Alliance on Mental Illness: COVID-19 Resource & Information Guide
The coronavirus (COVID-19) has resulted in an unprecedented crisis that affects not only our physical health and daily lives but also our mental health. To address these needs, NAMI is committed to providing credible information and resources to help people navigate through this crisis. In this guide, you will find answers to questions ranging from how to manage anxiety during this difficult time, to how to access medication while in quarantine, to how to deal with the loss of a loved one to COVID-19.
National Alliance on Mental Illness: How to Protect Your Mental Health During the Coronavirus Outbreak
The coronavirus outbreak, and the social-distancing measures now in place to prevent its spread, have turned all our lives upside down. But if you have a mental illness, the pervasive climate of anxiety, stress, and isolation may be especially harmful to your well-being. Here are several steps you can take to prevent this stressful time from derailing your mental health.
Link: https://www.nami.org/Blogs/NAMI-Blog/March-2020/How-to-Protect-Your-Mental-Health-during-the-Coronavirus-Outbreak
Pennsylvania Department of Public Health: Coping with COVID-19 Concerns
As the Pennsylvania Department of Health (DOH) provides up-to-date information relating to the 2019 novel coronavirus (COVID-19), we also want to prepare our residents for protecting their mental health as it is an integral and essential component of health. As information spreads about COVID-19, it can be overwhelming and scary to hear that you should stay at home and may even lead to increased fear and anxiety.
Link: https://www.health.pa.gov/topics/disease/coronavirus/Pages/Guidance/Mental-Health.aspx
Mental Health Association of New Jersey: NJ Mental Health Cares Emotion Support Helpline
NJ Mental Health Cares, the state's behavioral health information, and referral service, now offers help to people dealing with anxiety and worry related to the Novel Coronavirus (COVID-19) outbreak. New Jerseyans can call 1-866-202-HELP (4357) for free, confidential support.
Link: https://www.state.nj.us/humanservices/news/press/2020/approved/20200323b.html
New York State Office of Mental Health: COVID-19 Resources
The NY State Office of Mental Health provides public resources for emotional support, grief support, and provider resources.
Social Work License Map: 60 Digital Resources for Mental Health  
Mental health is an undeniably important matter, yet most people don't have access to the resources they need when they need help. Social Work License Map has compiled a comprehensive list of resources for anyone seeking information about and/or help for a range of mental health issues.
Link: https://socialworklicensemap.com/social-work-resources/mental-health-resources-list/
Get even more insights on Linkedin & Twitter
Subscribe here to receive the blogs straight to your inbox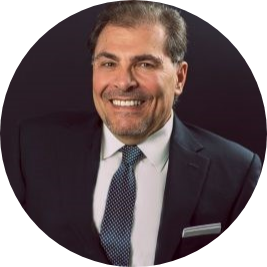 Fady Sahhar brings over 30 years of senior management experience working with major multinational companies including Sara Lee, Mobil Oil, Tenneco Packaging, Pactiv, Progressive Insurance, Transitions Optical, PPG Industries and Essilor (France).
His corporate responsibilities included new product development, strategic planning, marketing management, and global sales. He has developed a number of global communications networks, launched products in over 45 countries, and managed a number of branded patented products.