Breaking Through Value Based Payments
Part 7: Succeeding with Payment for Outcomes
Value Based Payments are leading us to focus on the outcomes we can deliver and to have providers share in the savings.  However, the real success of payment for outcomes is in better health outcomes, longer periods without a need for higher-level care, and better quality of life for consumers.  The Advocate's Perspective in this blog focuses on the latter part of this statement.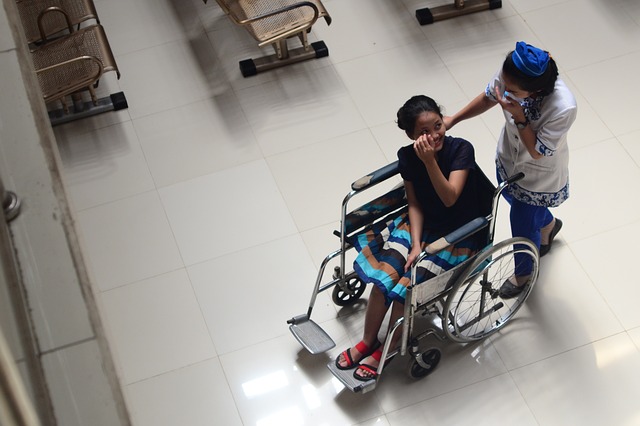 Risk-based payment is going to be the norm moving forward. The main reason?  The cost of healthcare. According to a whitepaper produced by WebPT, the U.S is projected to spend $4.8 trillion on healthcare by 2021 — one-fifth of the nation's gross domestic product (GDP). On top of that, Aetna produced a report saying roughly 1/3 of that is wasteful spending, equating to about $1.5 trillion of health services Americans don't necessarily need to be accessing.
In previous blogs , we have covered the less risky options in value-based reimbursements. Those include alternative payments, payment for performance, and bundled payments. The key to a shift from a fee for service model (FFS) is being able to track the desired outcomes. How do we know which doctors are doing the correct number of tests? How can we know which doctor is worth paying more money? Currently, healthcare providers are expected to charge the same for the same type of service, no matter what their skill set is. With value-based care reliant on outcomes, higher quality doctors will rise to the top of the pile.
The key to the outcomes-based model is providing standardized measurement tools within each area of healthcare. These measurements should be easy and understood by providers across the healthcare network, not just within their own specialty. The only way the payment for outcomes model works is if the outcomes are very specific and controllable. This means doctors can only get credit for the care they are providing while being  at risk of not getting full payment or bonuses until certain metrics are met.
A Forbes article in 2018 noted the change, offering a report from Merritt Hawkins that said 43% of its clients offered their physicians a "production bonus", up from 39% in 2016 and 32% in 2015. These bonuses were offered "in whole or in part on value-based metrics such as patient satisfaction and outcome measures." Additionally, the article explains that a report prepared by the Medical Group Management Association (MGMA) showed 25% of its providers having compensation tied to quality and patient experience metrics.[
(CBOs) or skilled nursing facilities (SNFs), a hospital could have standard protocols and outcome measurements that could be shared across multiple businesses, making tracking easier and more effective. As patients need different types of care, they could benefit from this type of partnership and receive a higher quality of care. Accountable Care Organizations (ACOs) care for the whole person and their collaborative members can produce better produce better outcomes.
Another option would be to bring that same type of care across the spectrum of care, to ease the transitions and management of care. This is also shown to have a higher success of a patient following discharge plans. Lastly, use technology to integrate at a higher  level so patient files can be accessed easily and effectively. While not usually discussed as a foundation, technology and the use of data are essential to the ability to deliver outcomes.
Advocate's Perspective – Since we have seen value-based payments integrated, positive changes are happening within the healthcare system…. We hope!  Quality can improve, and costs can start to come down, but a lot more work is left to be done. By acting now, physicians and providers alike can bend the curve of change. However, the emphasis of financial results can distract us from the primary reason why care is given, namely, to improve the quality of life of the individuals we serve. As a consumer, I look forward to the day when pay for outcomes is focused on the quality of every day activities for consumers in the community where we chose to be.
Onward!
Fady Sahhar
This blog is part of a 10-part series called "Break Through Value Based Payments". Our goal is to share with you the ins and outs of VBP and what to expect in the near future. While focusing on the facts, we will always stand up for consumers and do our utmost to share an advocate's perspective.
You can find even more insights here and on our LinkedIn page .
Get even more insights on Linkedin & Twitter
Subscribe here to receive the blogs straight to your inbox